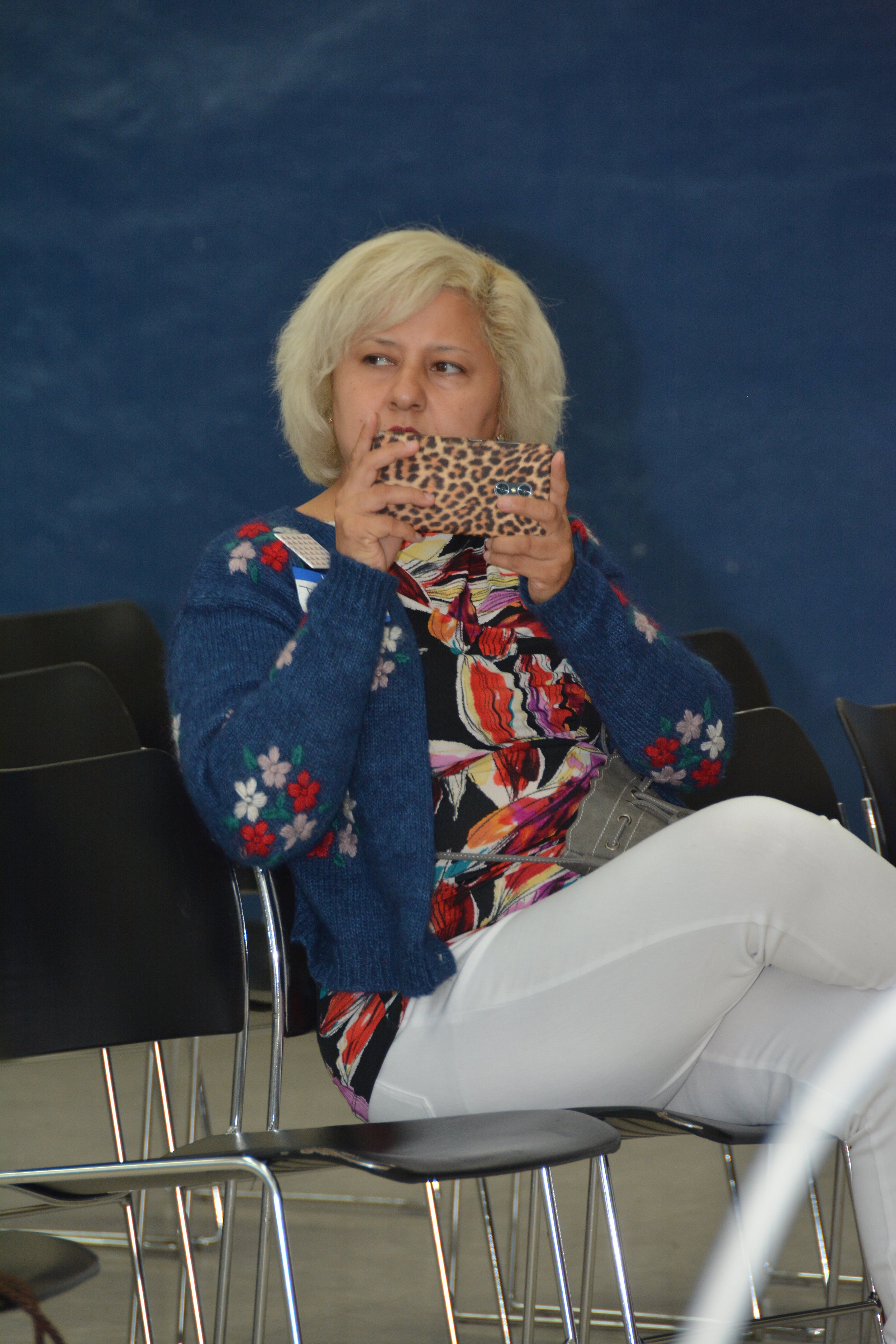 We hope that you loved our February Monthly Meeting!
To start off the night, Gayle Fallon, a ROADwomen board member, discussed the importance of music in social movements. Initially, it was the music that drew Gayle to political movements. At the Newport Folk Festival, she listened to folk performers Bob Dylan and Joan Baez sing about social justice. Gayle reminded us of this important lesson: The music has always united us. She sang her renditions of "This Land Is Your Land" by Woodie Guthrie and "Carry It On" by Gil Turner. Gayle ended her performance by encouraging us to carry it on today as ROADwomen!
Next, we heard from Gislaine Williams, the Texas Grassroots Community Organizer for Refugee Council USA. Gislaine spoke about the importance of the accepting refugees into the United States and the uncertainty many refugees now face in light of President Trump's recent executive order that aims to suspend visas and other immigration benefits for travelers from certain Muslim-majority countries. Additionally, Trump's administration has promised another executive order that could affect refugees. Gislaine explained that her organization works to educate legislators and develop a network of advocates who meet face-to-face with lawmakers and their staff to address refugee-specific issues. In addition to Refugee Council USA, Gislaine mentioned other organizations supporting progressive causes: Refugee Services of Texas (Houston), Texas Organizing Project, and United We Dream.
Then, Carlos Duarte, the State Director of Mi Familia Vota, spoke about demographic changes in Texas and the growing importance of Latino voters. Carlos explained Mi Familia Vota's strategy for increasing voter turnout among Latinos in Harris County and surrounding counties, which includes encouraging citizens to become civically engaged, mentoring young Latinos, and registering high school graduates. One of Mi Familia Vota's most important goals is to generate 300,000 additional votes in Harris County in 2018.
Additionally, our president, Rufi Natarajan, discussed the outcome of our recent Legislative Update Summit, organized by board member Diane Mosier, in which ROADwomen members discussed how we can focus our efforts to promote progressive causes. Our goal going forward is to lobby on a sustained and consistent basis for causes we care about, such as opposing Texas Senate Bill 4 and supporting healthcare as it pertains to women's rights. We will keep you updated as we have more information about this exciting strategy!